Shakespeare's birthday
1 min read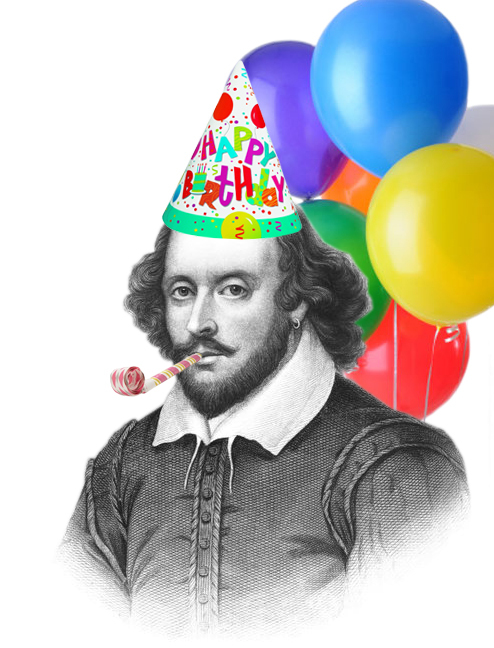 By Jade Smith
William Shakespeare was one of the best poets and playwriters of his time, and his work is still loved by many today. April 23rd is Shakespeare's birthday, so what better time to celebrate his plays and poems? There are many ways one can celebrate his work. Here are some fun activities to do to celebrate the birthday of William Shakespeare, and have fun doing it.

One of Shakespeare's well-known plays is Romeo and Juliet. Watching Shakespeare's plays is probably the greatest ways to celebrate his birthday. Pick one of his plays to watch at home with friends, or by oneself. Some of his more popular plays to watch are: Hamlet, Macbeth, Romeo and Juliet, and King Lear. Shakespeare also wrote many poems. Look for some of his poems to read as well. Another way to celebrate his birthday would be to try to write ones' own poem. Writing poems is a fun and creative thing to do, and a great way to celebrate his work.

Whether writing poems or watching plays, it does not matter how one celebrates William Shakespeare's birthday. Having fun with it is all that matters. Maybe try some of these activities in free time as well. Have a safe and happy April.