History of The Autumn Leaf Festival
1 min read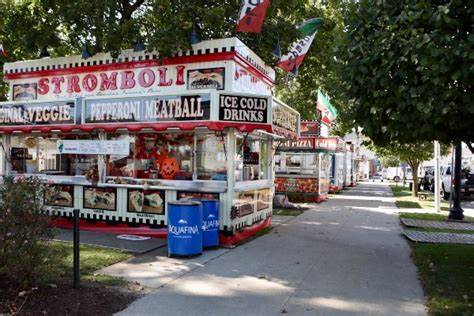 By: Olivia George
The Autumn Leaf Festival or "ALF" will be held from October 2nd to October 10, 2021. This nine-day internationally award-winning festival attracts over 500,000 people to the Clarion Area. The events and entertainment include carnival rides and amusements, the Miss junior Teen and Miss Teen ALF scholarship Program, Autorama cruise-in, Tournament of Leaves Parade, Antique Tractor Show, Cultural Nights, Farmer's and Crafts show and much more. ALF is held on Main Street in Clarion, PA.
This festival goes way back to the 1950s. In 1953, the first Autumn Leaf festival wanted help during the Clarion State College Homecoming and businesses were asked to decorate, adding a touch of color to the town. The following year, 1954, the Clarion Chamber of Commerce had an idea. Since the leaves were colored during the fall, a larger festival would attract more people. The early years of ALF did not include rides, but slowly people became more interested. In 1955 the Autumn Leaf Festival offered a wider section of events.
The local newspaper, published poems, advertisements, and posters touting the event and described scenic tours being offered, other events included a fishing contest, Autumn Leaf Ball, tractor pulls, horse contest, and farm implement show. According to Bryant Pampeno and Shelby Shoop neither of them knew what this festival was. To help fund the festival, businesses donated money and the "fine-o-meter," used to collect parking ticket fines, was introduced. Hopefully after reading this, one will find some interest in visiting this festival.