January – Fun Places to Visit Within PA
2 min read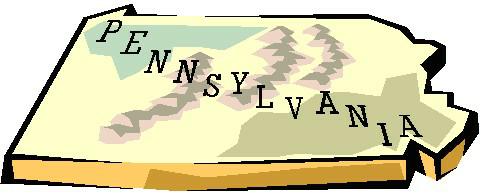 Fun Places to Visit Within PA
By Gavin Filippini
Are you looking to travel somewhere fun within PA? Here is some fun spots to check out.
Hersheypark is a family theme park located in Hershey, Pennsylvania, about 15 miles east of Harrisburg, and 95 miles west of Philadelphia. The Park was founded in 1906 by Milton S. Hershey as a leisure park for the employees of the Hershey Chocolate Company. The Park opened its first roller coaster in 1923 but now in 2021 it has over 70 attractions with more than 70 rides and attractions for all ages. You can also go through Hershey Chocolate World and get merchandise and a chocolate tour.
Are you a fan of art? Check out the Philidelphia Muesum of Art. The Philadelphia Museum of Art is an art museum originally chartered in 1876 for the Centennial Exposition in Philadelphia. The main museum building was completed in 1928 on Fairmount, a hill located at the northwest end of the Benjamin Franklin Parkway at Eakins Oval. The museum administers collections containing over 240,000 objects including major holdings of European, American and Asian origin. The various classes of artwork include sculpture, paintings, prints, drawings, photographs, armor, and decorative arts. The Philadelphia Museum of Art administers several annexes including the Rodin Museum, also located on the Benjamin Franklin Parkway, and the Ruth and Raymond G. Perelman Building, which is located across the street just north of the main building. The Perelman Building, which opened in 2007, houses more than 150,000 prints, drawings and photographs, along with 30,000 costume and textile pieces, and over 1,000 modern and contemporary design objects including furniture, ceramics and glasswork. The museum also administers the historic colonial-era houses of Mount Pleasant and Cedar Grove, both located in Fairmount Park. (According to https://philamuseum.org/)
A strange visual museum called The Mattress Factory, located in Pittsburgh, PA. Is a contemporary art museum. The museum's roof itself is a light art installation and part of Pittsburgh's Northside evening skyline. For the last 40 years it has been updating with new and improved visual and physical experiences. Warning. The museum does contain flashing lights in certain rooms.
In an interview with Lenape student Laci Matus, her response to the question, "What's your favorite place to visit in PA and why?" was, "My camp because its fun and you always have something to do and you make new friends." Another response to this question was by Kaili Kemp. Her response was, "My favorite thing to do in PA is travel to different abandoned places and travel to different waterfalls. I like looking at the scenery and I also like learning the background to abandoned places. Since there isn't much to do in PA, I like doing small things like that."