Penn United honored at Fall Leadership Conference
2 min read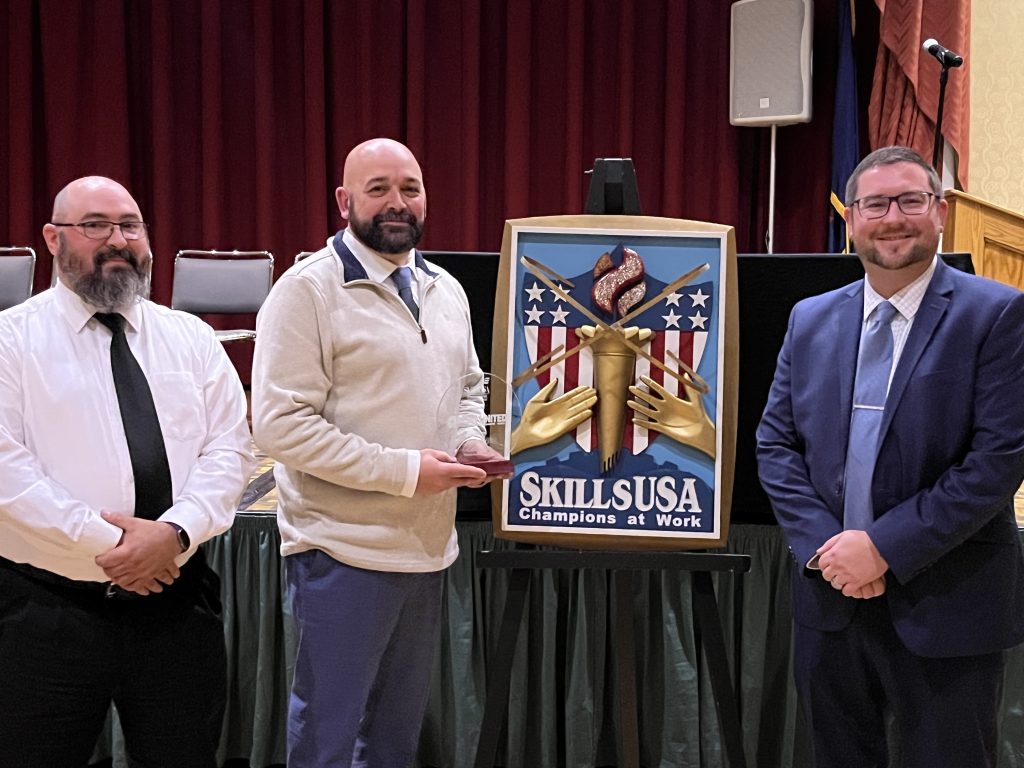 At the SkillsUSA PA Western Region Fall Leadership Conference Banquet, Penn United was awarded the Industry & Education Partner Award. This award shows recognition and appreciation to the industries and post-secondary institutions that support students involved in SkillsUSA.
The award itself is a prestigious award with nominations coming from CTCs within the Western Region. There were 4 businesses nominated and Penn United garnered nearly half of the votes. Jason Barker nominated Penn United by saying this:
Penn United supports our students and school in a variety of ways. Not only do they allow students to gain knowledge and experience in the manufacturing field through field trips and job shadows, but they provide learning opportunities by participating in our cooperative education program. Co-op allows the students to experience the workplace and learn one-on-one from veterans in the manufacturing field. They have also gone as far as inviting our students to their facility to practice hand-on learning applications on equipment and use tooling that our school does not have. As members of our local advisory committee, Penn United plays another major role in supporting our students by helping to develop curriculum that will enable the students to become lifelong learners in the manufacturing field. They provide apprenticeships for our students and will help them to continue their education at a post-secondary level as well. Penn United has donated equipment, materials, and tooling so our students will have a working knowledge and understanding of the latest technologies being used in industry when they enter the workforce. Penn United truly does go above and beyond to ensure the success of the students at Lenape Tech.
Bill Norris accepted the award on behalf of Penn United.
Submitted by Mrs. Wensel, Skills Council Adviser