Interviews with Students of The Month  
8 min read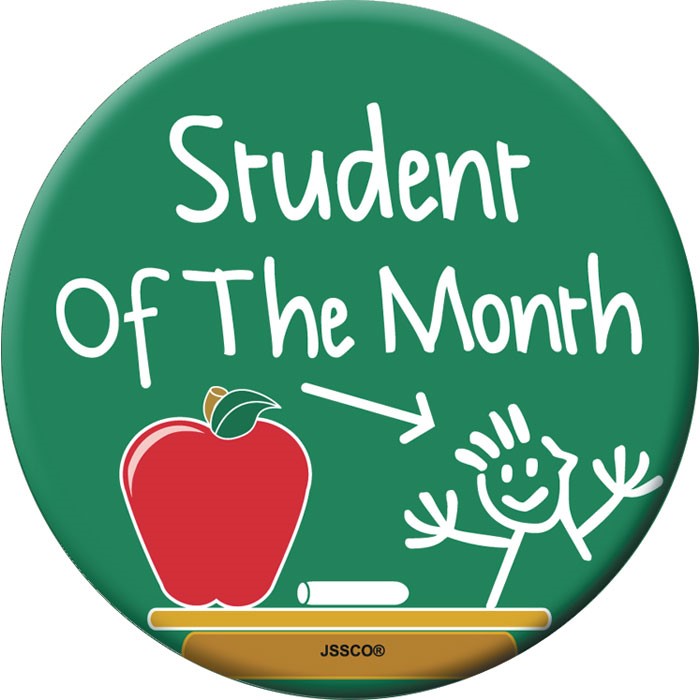 By Tessa Mansfield
At Lenape Technical school, they do their best to reward the outstanding members that reside in the crowd of students alike and different in their own ways. Shining light on the students that have shown the adults that they deserve it. The students talked about have shown outstanding acts of leadership, gratitude and respect to themselves and the ones around them. These students have gone above, beyond, and some have even won this spot of student of the month more than once, well deserved. Peers look at these students for guidance and acceptance knowing they will not let them down and will lead them in the right direction.  
When asked each of these remarkable students' questions about themselves to get an inside look at how they do it, they responded incredibly well. When reached out to, Brady Hurley was fast to respond and happy to help. He was faced with five questions to think about how he felt and about himself in general and when asked how it felt to hold the position of student of the month Brady responded with "Holding the position of student of the month gives me a feeling of undeniable satisfaction and sense of achievement. Having the privilege of being student of the month means that my accolades have been noticed and acknowledged by my faculty/staff members." When he was asked what he enjoys doing in his free time he responded, "In my free time I love to catch up on the newest headlines in news and development my knowledge in politics (articles, documentaries, etc.)." Staying knowledge of the things going on in the world and continuing to learn in his free time is very remarkable. Brady is most inspired by his mother, he stated, "During any time of conflict I go to her, and she has always given me the most support she could give. Her life has not been the easiest, but no matter the cost she has always made sure that the loved ones around her have the best life they can live.'' The best compliment he said he has ever received was "when I was at the Skills USA Leadership Conference at seven springs. I was extra paranoid about a big speech I had to give. My two advisors, Mrs. Betts and Mrs. Wensel saw my demeanor and told me that although neither one of them had me in class, they know I am a capable public speaker. This gave me a huge boost of confidence and inspiration to succeed." As seen Brady has a way with words that shows everyone around him how respectful, mature, and just how bright he can shine in a crowd. His advice to his peers is "to not obsess over the unchangeable nature of the past, and to not concern yourself with the unpredictable elements of the future." How inspiring and moving.
When reached out to another student of the month winner Megan Zilla, she responded to the question of how winning this title made her feel and she said "when I got this award I had a feeling of accomplishment, especially for it only being my first year at Lenape Tech." A great accomplishment. Well-deserved, Megan. When asked what she enjoys doing in her free time she responded, "I like to hang out with friends, ride ATVs, and swim." It is amazing that she enjoys being active. When faced with the puzzling question on who inspires you the most, Megan said with ease "my mom, my friends, my shop teacher, Mrs. Stolarski, and Mrs. Fink. They always do their best to push me to be the best person that I can be." When asked what the best compliment she has ever received was she said "when I got told that I was a dedicated, hardworking girl and that I was going somewhere in life" Megan is in fact a hardworking girl and her advice to her fellow peers would be " to be kind, caring, and hardworking because you never know what someone is going through." What great advice, Megan.
When asked, Garret Claypoole how it felt to achieve getting student of the month, he stated, "it feels really good to be the student of the month and know that my hard work is paying off" Garret's magnificent work has been astonishing and shown plenty of greatness in what He can achieve. When asked what he does in his spare time he said, "in my spare time if I'm not working, I'm doing outdoor activities or riding dirt bikes." In Western Pennsylvania, most teenagers and adults spend as much time as they can outside it is a very outdoorsy area and community around Lenape Tech. The person who inspires Garret the most is his dad he said "He's taught me how to be respectful and work hard all the time" The best compliment he has received was "when someone says they are proud of who I have become" that's how the teachers and staff pick the student of the month by looking at the improvement the student has made through out there time at Lenape Tech and how well they do. Garret's advice is "always keep your mind open and chase your opportunities as you earn them. "Now isn't that some amazing advice.
When reached out to Brooke Atherton and asked how it felt be student of the month she said, "Holding the position of student of the month feels rewarding and encouraging to know that my teachers notice and think positively about me as a student." Brooke's honorable deeds and achievements have shined just as bright as hers. Brooke's favorite thing to her in her free time she said is to be at the firehall and paint. Brooke is a very caring and talented girl. The best compliment she has ever received she stated was "being told I was like my grandmother and carried myself with respect like she did." when asked what her advice to her peers would be, she said " it would be to follow your heart, and not let others' opinions or hurtful words affect you or determine what you do." Excellent job keeping up the excellent work and positive attitude.
When interviewed this is what Dustin Coleman had to say on how it felt to be student of the month, "Holding this position makes me feel like all my hard work has played off. I try to be kind to everyone, help others, and keep my grades up.'' Dustin has done an outstanding job at being a hard worker and when asked what he does in his spare time he said "In my spare time I like to hunt, fish, ride my quad, and practice for baseball" Dustin is outdoorsy and active like most teenagers in western Pennsylvania. When faced with the challenging question of who inspires him the most he replied "My great pap inspires me. When he was alive, he would always tell me "Nothing gets handed to you in life" ever since I was little that's always stuck with me" that is some great advice from Dustin's pap. A compliment that has always stuck with him was an email a teacher sent home to his parents talking about his outstanding and good behavior he said "He emailed my parents telling them how well I was doing in their class and told my parents how good of a student I was. Being able to read that email really made me feel good" that would bring a smile to anyone's face. Some advice from Dustin is "I would tell them never let anybody get in your way and strive to be the best you can."
The final student of the month is Laney Wolfe. She said that "Holding the position of the student of the month feels rewarding. I am so honored to be one of the students that have gotten picked, and I am grateful that my hard work has been finally recognized.'' When asked what she enjoys doing in her free time she said, "I enjoy working out, hunting, fishing, working, shopping and hanging out with all my friends in my spare time.'' It is genuinely nice to see so many active students. When asked who inspires her the most she said "The people that inspire me the most are my mom and dad. Being a female welder has been one of my dreams, and I would not be here without my dad. He was a fellow welder and I have always looked up to him. He has pushed me to become the best I can be and has helped me so much along the way. My mom on the other hand, has always been here for me and has always encouraged me to do my best in all my academic classes. She always pushes me in the gym to become a better and stronger person and has been by my side through all of it.'' When asked what the best compliment she has ever received was she said, "The best compliment I've gotten would have to be "I'm proud of you." Before coming to Lenape, academically wise, I was not doing my best. I have really pushed myself this year to be the best version of myself and to improve my academics. So, hearing this felt extremely rewarding, and makes me want to keep achieving my goals.'' finally if Laney gave advice to her peers, it would be "Advice for my peers would have to be never give up and to follow your dreams. Set yourself goals and strive to achieve them. Nothing is impossible and there is always a way to better yourself. Become the best version of yourself and push through everything that is holding you back because you CAN do it.''
When reached out too Mykala Kriley and asked how it felt to feels to be student of the month and she responded with "It's an honor because most don't get the opportunity to be able to get student of the month and I got to be one of the first people to be honored to get it" when asked what her favorite thing to do in her free time was she responded with "I like to work on my farm, Volunteer at R&P coffee, Spend time with my family and friend and work with my dad on cars." when faced with the challenging question of who inspires her she responded with "My dad because he brings out the most in me and shows me and reminds me never to give up and pushes me to do my best in all the I do no matter what is it" Mykala said that the best compliment she has received was "I'm always willing to help other and I always try to push people to do their best" when she was asked what advice she would give to her peers would be she said "If you think you failed just remember what fail means First Attempt In Learning keep pushing yourselves to do better and better every time you got this I believe in you" Mykala is admirable and hardworking she definitely deserved this honorable reward. 
 
Thank you to the students of the month for doing such an outstanding job this month and showing how bright you truly are and making the teachers and staff here at Lenape tech proud and thank you to the teachers and staff for choosing the student of the month with honesty.