The Great Fire of London
2 min read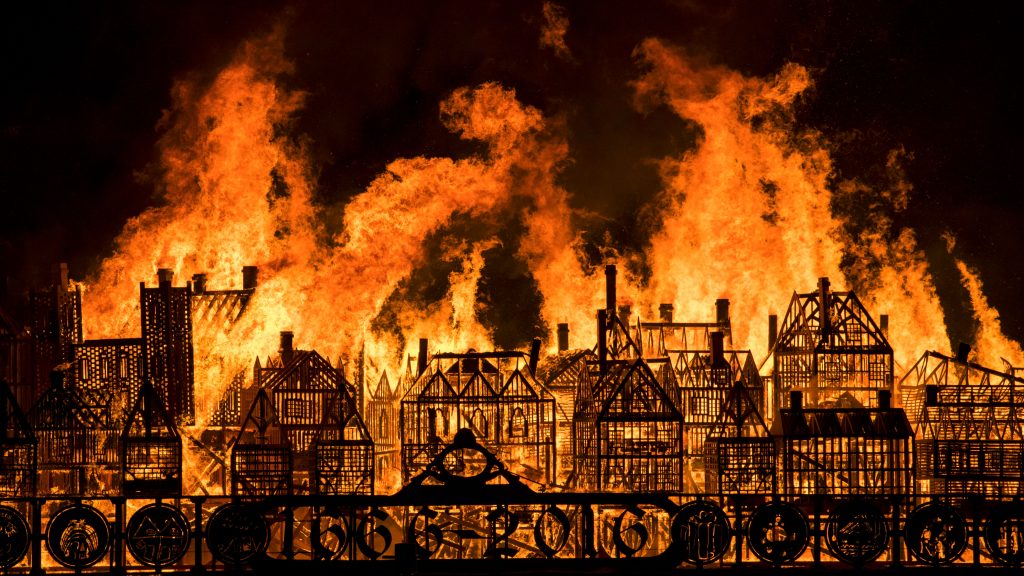 The Great Fire of London
By Nathan Hill  
The great fire of London happened in 1666 from September 2nd to September 6th when a fire gutted the medieval city of London. The fire that lasted 4 days threatened them but did not reach the city of Westminster. The fire destroyed 13,200 houses, 87 parish churches, St Paul's cathedral and most of the buildings in the city. The fire has been reported to destroy the homes of 70,000 of the city's 80,000 people that lived there.
The fire started in a bakery shortly after midnight on Sunday September 2nd the fire was spreading rapidly. They started to use the best firefighting techniques they could, which are called fire breaks, but sadly the fire lasted 4 days. By the time large scale demolitions were ordered on Sunday night, the wind had already fanned the bakery fire into a large fire storm. There is no official death count, but the flames heat is believed to have been 2280 degrees.
Mr. Haponski was asked about this historical event and what he thinks caused the great fire. "I would guess that the bakery caught on fire because the building and especially the kitchen would have been built largely of wood and other flammable materials and an open fire would have been used to bake goods. The building materials would also be the cause of the fire's spread because of the amount of wood and straw within homes."   Jacob Sharon was asked about this tragic event and what he thinks started the fire is "I would guess that their was foul play involved. For example, someone may have been angry at the bakery and set it on fire because they wanted to get back at them.  
Nowadays, businesses need to have products, materials and structures in place to prevent such a widespread fire